Findings from a study about working mothers and separation anxiety among children
October 24, 2023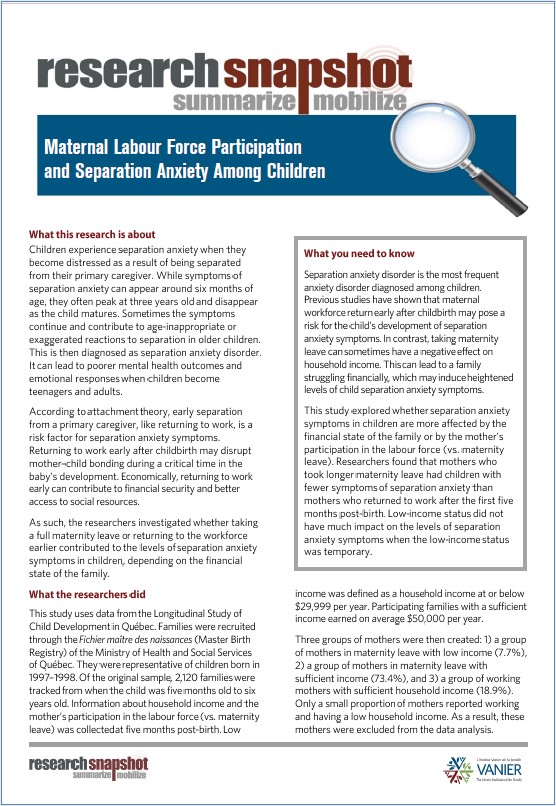 According to attachment theory, early separation from a primary caregiver, like returning to work, is a risk factor for separation anxiety symptoms. Returning to work early after childbirth may disrupt mother–child bonding during a critical time in the baby's development. Economically, returning to work early can contribute to financial security and better access to social resources.
This research investigated whether taking a full maternity leave or returning to the workforce earlier contributed to the levels of separation anxiety symptoms in children, depending on the financial state of the family in Quebec.
This research builds on our growing understanding of the Family Work component of the Vanier Institute's Family Diversities and Wellbeing Framework.
Garon-Carrier, G., et al. (2023). Maternal labor force participation during the child's first year and later separation anxiety symptoms, Health Education & Behavior, (1)10. https://doi.org/10.1177/10901981231188137