A summary of a study on the effects of adoption in adulthood
November 2, 2023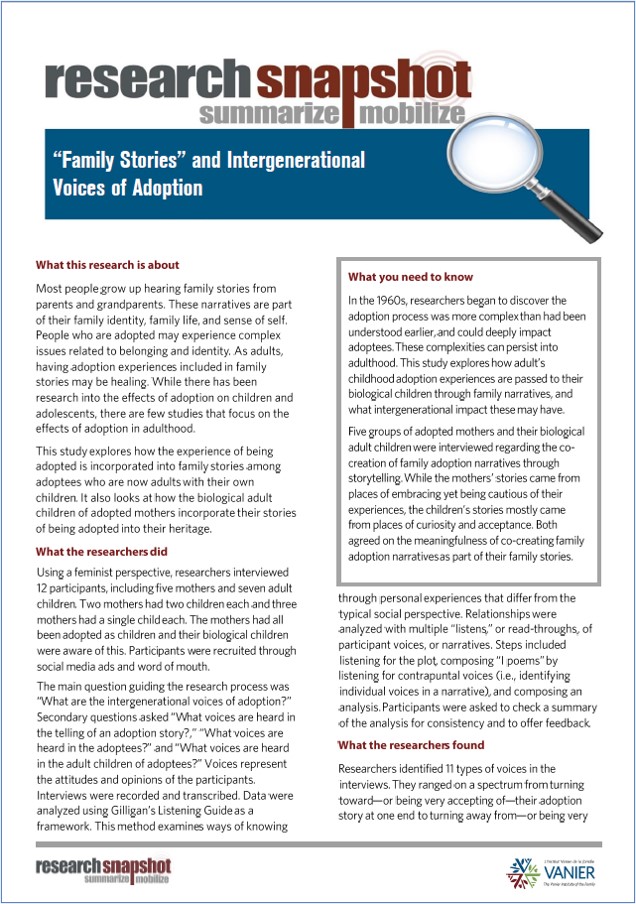 While there has been research on the effects of adoption on children and adolescents, there are few studies that focus on the effects of adoption in adulthood.
This study explores how the experience of being adopted is incorporated into family stories among adoptees who are now adults with their own children. It also looks at how the biological adult children of adopted mothers incorporate their stories of being adopted into their heritage. 
This research builds on our growing understanding of the Family Structure component of the Vanier Institute's Family Diversities and Wellbeing Framework.
Bork, V., Kwee, J., & Socholotiuk, K. (2023). Intergenerational voices of adoption: Family stories of adoptees and their adult children, Adoption Quarterly, 26(1), 22-50. https://doi.org/10.1080/10926755.2022.2156010