Highlights from a study exploring the impact of the migration process in Canada on family wellbeing

June 29, 2023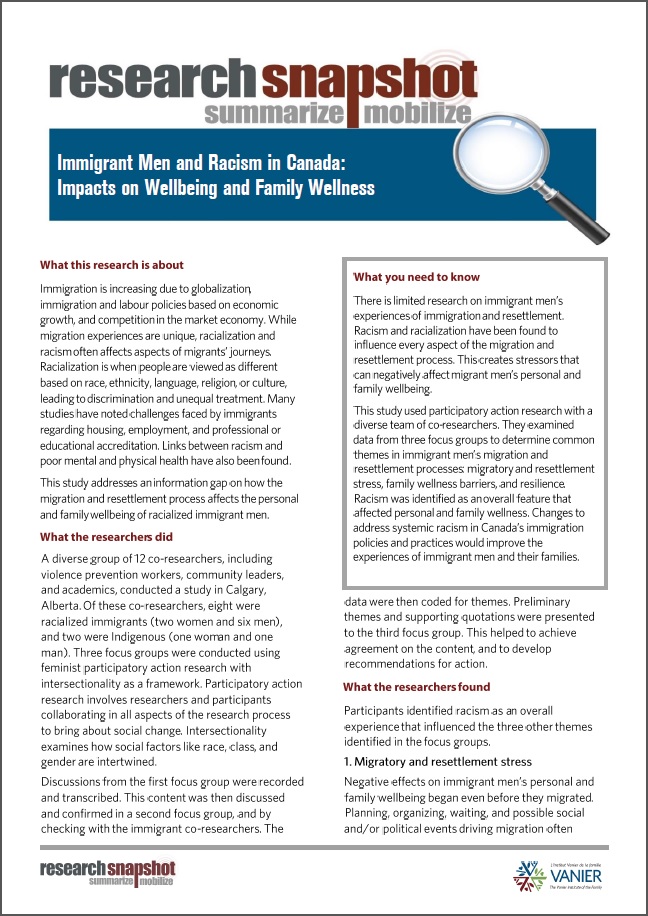 There is limited research on immigrant men's experiences of immigration and resettlement. Racism and racialization have been found to influence every aspect of the migration and resettlement process. This creates stressors that can negatively affect migrant men's personal and family wellbeing.
This study explores how the migration and resettlement process affects the personal and family wellbeing of racialized immigrant men in Canada.
This research builds on our growing understanding of the Family Identity component of the Vanier Institute's Family Diversities and Wellbeing Framework.
Lorenzetti, L., Mancy, A., Walsh, C. A., & Lantion, V. (2023). Immigrant men and racism in Canada: Impacts on well-being and family wellness. Canadian Ethnic Studies, 55(1), 1-23. https://doi.org/10.1353/ces.2023.0000