The Vanier Institute participated in a UNDESA event focused on families and "megatrends."

September 9, 2022
On September 7 and 8, 2022, Vanier Institute Executive Director Dr. Margo Hilbrecht (PhD), attended an Expert Group Meeting on "megatrends" and families. Organized by the Division for Inclusive Social Development (DISD) of the Department of Economic and Social Affairs (UNDESA), this event brought together delegates from around the world to discuss the impacts of digital technologies, migration, and urbanization.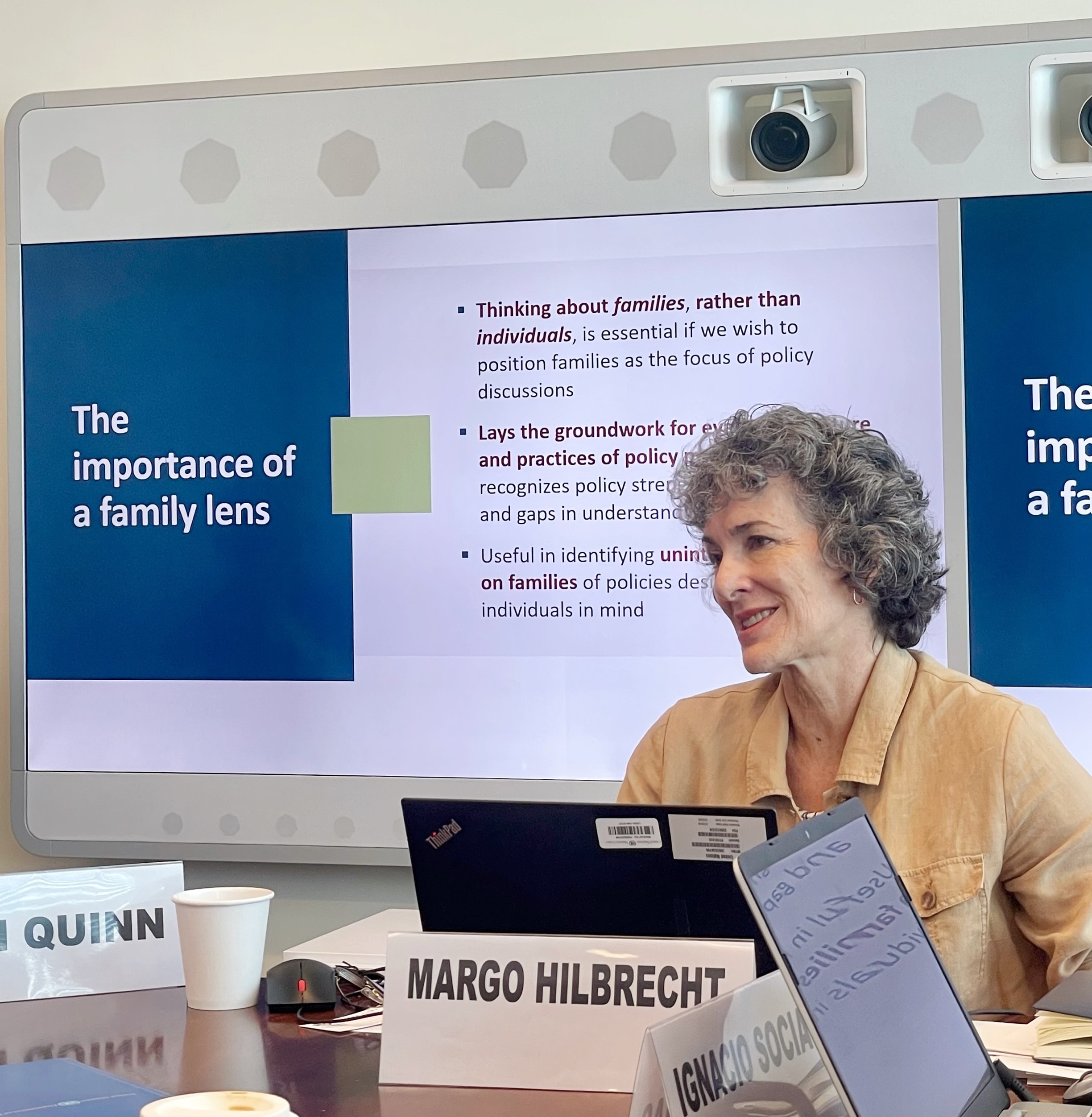 The Vanier Institute contributed a research paper for this event, Migration and Urbanization Trends and Family Wellbeing in Canada: A Focus on Disability and Indigenous Issues, co-authored by Dr. Hilbrecht and Vanier Institute Board Member Dr. Norah Keating (PhD). This and other research papers for this event, and accompanying presentation decks, are available on the event page.
The meeting built on the findings of the 2020 Expert Group Meeting held in 2020, which focused on the role and impact of families in development, as well as parenting education and the impact of COVID-19. The Vanier Institute also contributed a research paper for this event, Families "Safe at Home": The COVID-19 Pandemic and Parenting in Canada.
Both events also included a discussion on preparations for the 30th anniversary of the International Year of the Family (IYF+30).
Learn more on the UNDESA website.