Findings from a study on relationships in migrant families after reunification
February 23, 2023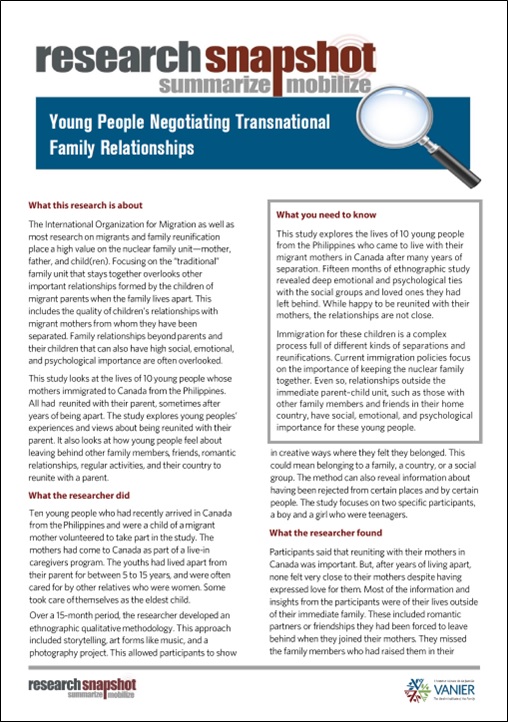 In our latest Research Snapshot, we highlight findings from a study that explores the lives of 10 young people from the Philippines who came to live with their migrant mothers in Canada after many years of separation.
The researcher conducted an ethnographic study exploring young people's experiences and views about being reunited with their parent. She also looked at how young people feel about leaving behind other family members, friends, romantic relationships, regular activities, and their country to reunite with a parent.
This research builds on our growing understanding of the Family Structure lens of the Vanier Institute's Family Diversities and Wellbeing Framework.
Shaw, J. (2022). Beyond family: Separation and reunification for young people negotiating transnational relationships. Global Studies of Childhood, 12(1), 83-94. https://doi.org/10.1177/20436106211058897