Highlights from a study on how providing homeschooling during COVID affected parents
September 7, 2023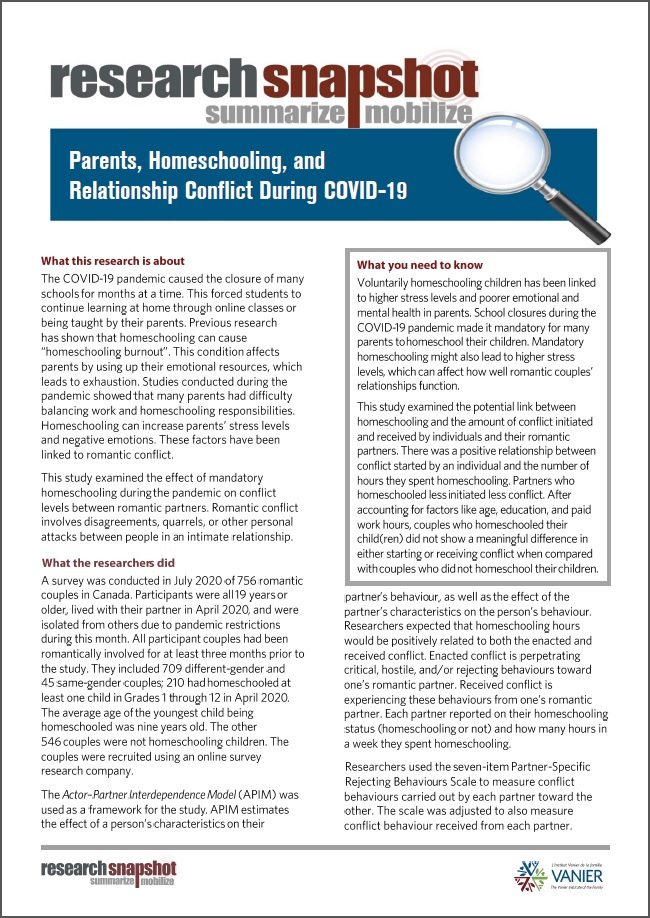 The COVID-19 pandemic caused the closure of many schools in Canada for months at a time. This forced students to continue their learning at home, either through online classes or being taught by their parents. Previous research has shown that homeschooling can negatively affect the wellbeing of parent-teachers and increase stress, both of which have been linked to romantic conflict.
This study examined the effect of mandatory homeschooling during the pandemic on conflict levels between romantic partners in Canada.
This research builds on our growing understanding of the Family Work component of the Vanier Institute's Family Diversities and Wellbeing Framework.
Basso, N. L., et al. (2023). Effects of mandatory homeschooling during COVID-19 on conflict in romantic couples. Journal of Family Psychology, 37(2), 275-281. https://doi.org/10.1037/fam0001052