A profile of Research on Aging, Policies, and Practice and their new partnership supporting working caregivers.
October 1, 2021
Nathan Battams
The COVID-19 pandemic has highlighted the importance of caregiving to families, communities and society, and the many ways in which providing care to people with chronic health conditions, physical or mental disabilities, or aging-related needs impacts caregivers' lives. As a family economist, Janet Fast has explored these complexities for more than two decades as Co-Director of RAPP (Research on Aging, Policies and Practice), a research centre based at the University of Alberta that engages in cross-sectoral partnerships to support the well-being of older adults and family/friend caregivers.
RAPP began with a conversation between Janet and her co-director, Dr. Norah Keating, a family gerontologist, about the costs of family care. Since then, they have worked with Canadian and international researchers, graduate students, and policy and practice partners, to become leaders in innovative, actionable transdisciplinary research that bridges research, policy and practice.
Reconceptualizing and strengthening our understanding of caregiving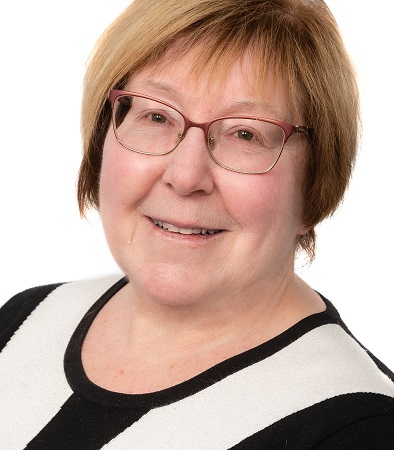 "A lot of our work has explored family caregiving and how providing care can affect caregivers' well-being in the broadest sense, such as health, relationships, jobs and finances," Fast says. Over the years, RAPP has led many innovative research and knowledge mobilization projects that have broadened and added nuance to our understanding of aging, care and its impacts on families, workplaces and society.
Keating, Fast and their colleagues have reconceptualized caregiving, bringing a "life course" perspective to caregiving research. People's experiences with caregiving are diverse and change over time, but most of the data and research only provide "snapshots" of caregiving at a point in time. In 2012, 28% of respondents to Statistics Canada's General Social Survey (GSS) said they provided care in the past year, but nearly half (46%) of all Canadians said they have already provided care at some time in their lives.1 This helps to underscore that family care is a much more common experience than many people had imagined.
They began by creating hypothetical family care trajectories, with core elements of "care as doing" and "care as being in relationship" to illustrate the diversity of life-course patterns of care.2 They then analyzed 2012 GSS data, examining the care histories of nearly 3,300 older adults to identify five distinct patterns, or trajectories of care, across the life course, based on age at first care episode, number of care episodes, total duration and years of overlap between care episodes.3 Further analysis helped to describe these profiles in terms of age of first onset, gender, who were they caring for, and the duration of first and subsequent care episodes.
These are important distinctions for our understanding and for policymakers, since the caregivers in these different trajectories don't have the same needs and would benefit from targeted, evidence-based supports aligned with their situation. "For example, someone who begins providing care in their early 60s to a parent or spouse – a late bloomer per se – might need early retirement transition policies to facilitate access to CPP benefits before they reach pensionable age," says Fast. Or, she notes, someone who starts young and cares over decades for close family members may have had to postpone or forego post-secondary education so they could provide care. These "career caregivers" – caregivers with enduring care trajectories – might require skills training, education or employment supports to enter or remain in the labour market or a caregiver allowance or other income support measure that recognizes and rewards their care labour (read the open access article or Research Recap on this study for more information on the care trajectories).
Watch interviews with caregivers living in each of the five care trajectories (videos by RAPP):
Impacts of caregiving on employment
While caregivers are of all ages, most are of employment age (19–70) – 5.6 million, in fact – and many work full-time.4 Fast says that employer flexibility and accommodation is vital for caregivers. In a survey conducted for one RAPP report on the needs of employed caregivers and employers, Fast said that many employers viewed supporting work–life balance for their employees as an organizational priority, but the majority indicated that supporting employees with adult caregiving responsibilities was either a low priority or not even on their radar screens.
"Other employers were like, 'We deal with it on a case-by-case basis,'" said Fast, "'but as an organization, we're not addressing it.' But, with approximately one-third of Canada's workforce reporting that they have family care responsibilities, it's an issue that affects all employers." These findings were reflected in a May 2021 Harris poll of Canadian hiring decision-makers, in which fewer than one-quarter (23%) said one of their company's most important priorities right now is updating programs to accommodate employees who are caregivers.5
In overlooking caregiving employees, many employers are missing out, says Fast, since their experiences can provide them with unique strengths. "What a lot of employers don't realize is that caregivers develop a lot of very applicable skills through their caregiving. They learn to be empathic and patient, to be resourceful, to manage their time well, to advocate, and to be amazing problem solvers and jugglers – all highly marketable and transferable skills – but they are not necessarily given a chance.
Cross-sectoral partnership helps align needs of caregiving employees and employers
Unfortunately, Fast says that caregivers who have exited the labour force to provide care face a "double whammy" when they want or need to re-enter the labour market after caregiving ends, since many also experience ageism in hiring practices and workplace cultures.
RAPP recently partnered with MyMatchWork.com, a ground-breaking cloud platform that provides tailored support that non-profits can use to connect job seekers to meaningful work. Developed from the ground up with a variety of marginalized job seekers, such as people with disabilities, pregnant/parenting teens, and newcomers to Canada, this project is expanding the focus of MyMatchWork.com to include family/friend caregivers. RAPP is providing research and data on the challenges and opportunities employed caregivers face and is working with MyMatchWork.com to further refine its platform through this initiative, which is funded by AGE-WELL NCE.
It's a win-win-win, as she explains: job-seeking caregivers are connected with employers that are aware of their situation and willing to accommodate, RAPP's research is mobilized and utilized in real-world innovation to support the well-being of family/friend caregivers, and the initiative helps MatchWork to further develop their unique platform with data and evidence-based insights to strengthen their machine learning component.
Collaborating like this is one of Fast's favourite parts of her job: "It's integral to our research, and central to what we do, since it allows us and our partners from different disciplines and sectors to apply our collective strengths and knowledge to solve complex problems and do things we wouldn't otherwise be able to do. The willingness to collaborate, to deeply understand where people are coming from, is amazing! While I can't say yet exactly what the end product will look like, the spirit of collaboration that we have will get us there."
Learn more about families and caregiving
Nathan Battams is a Knowledge Mobilization Specialist at the Vanier Institute of the Family.
---
Notes