Dr. Kamaldeep Gill has received an award for her work on military families.
November 29, 2022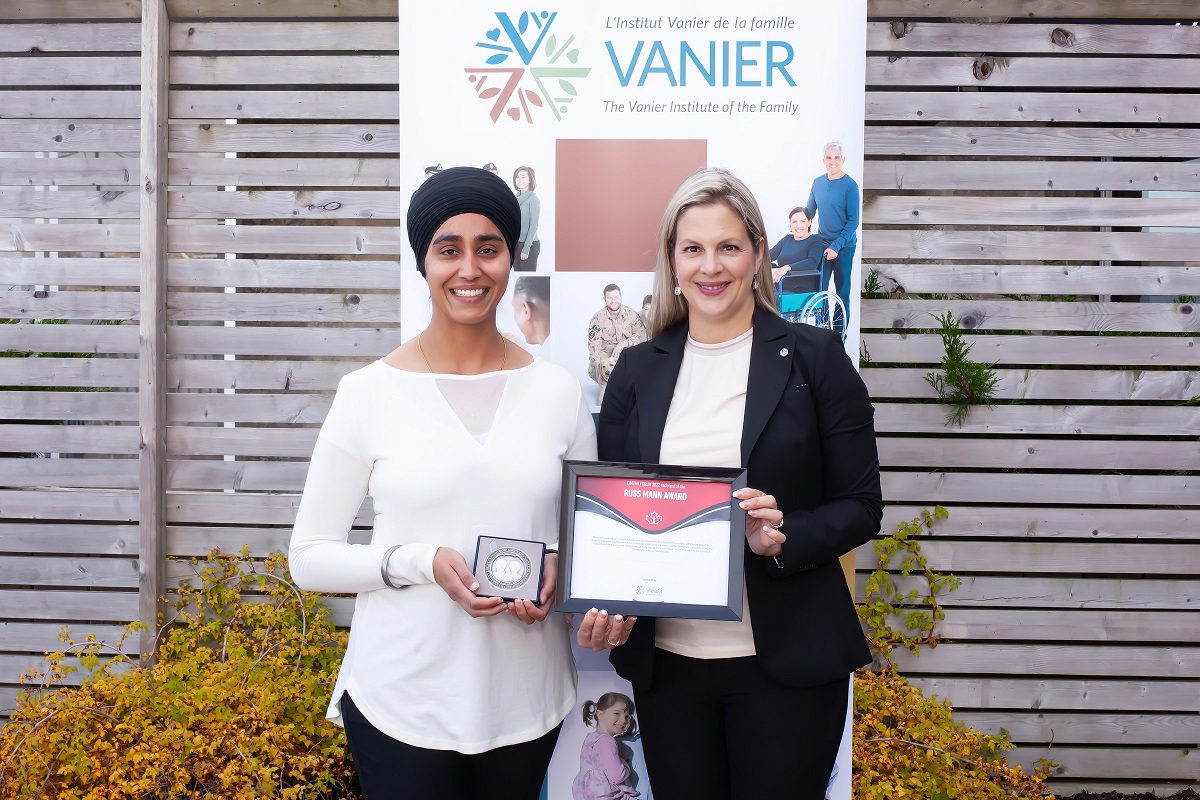 Dr. Kamaldeep Gill, PhD, is this year's recipient of the 2022 Colonel Russell Mann Military, Veteran and Public Safety Personnel Families Research Award.
The Vanier Institute created this award to celebrate and recognize outstanding scholarly research, to highlight the research by translating and mobilizing knowledge across the country, and to inspire researchers and scholars to further study the unique experiences of military, Veteran, and public safety personnel families.
This award is delivered annually at Canadian Institute for Military and Veteran Health Research (CIMVHR) Forum. The judges evaluated presentations based on innovation and policy implications in the Canadian context.
In the 2022 CIMVHR Forum, the judging panel was particularly impressed with her presentation A Systematic Review of Suicidality amongst Military Family Members: Prevalence and Associated Factors.
Dr. Gill's work is an important contribution to the national understanding of the health risks that military and Veteran families encounter.
Congratulations, Dr. Gill!