Summary of a chapter on the impacts of work-related mobility on family relationships
November 8, 2022
The chapter "From Toddlers to Teens – Examining Mobile Work and Its Impact on Family Evolution: Amber's Story" is based on a life narrative distilled from multiple conversational interviews with a woman living in rural PEI. Her story describes the evolution of her personal  and family life during 12 years of her husband's out-of-province rotational work and as her children grew from "tots to teens." The chapter talks about entry into rotational work, its prolongation and challenges, and the strategies the family developed to overcome those challenges.
This chapter is one of many rich contributions included in Families, Mobility, and Work, a compilation of articles and other knowledge products based on research from the On the Move Partnership. Published in September 2022 by Memorial University Press, this book is now available in print, as an eBook, and as a free-open access volume available in full on the Memorial University website.
"Amber's narrative provides key insights into the experiences and reflections of women as they adjust and adapt to their diverse roles as parents and partners as these are repeatedly negotiated and dependent on whether a loved one is coming or going for mobile work. These insights relate to time, place, and relationship, and show that Eddie's participation in mobile work shaped all aspects of Amber's life as a parent and partner, as well as the evolution of their family lives." – Christina Murray, PhD, Hannah Skelding, and Sylvia Barton, PhD
Access Families, Mobility, and Work
Chapter abstract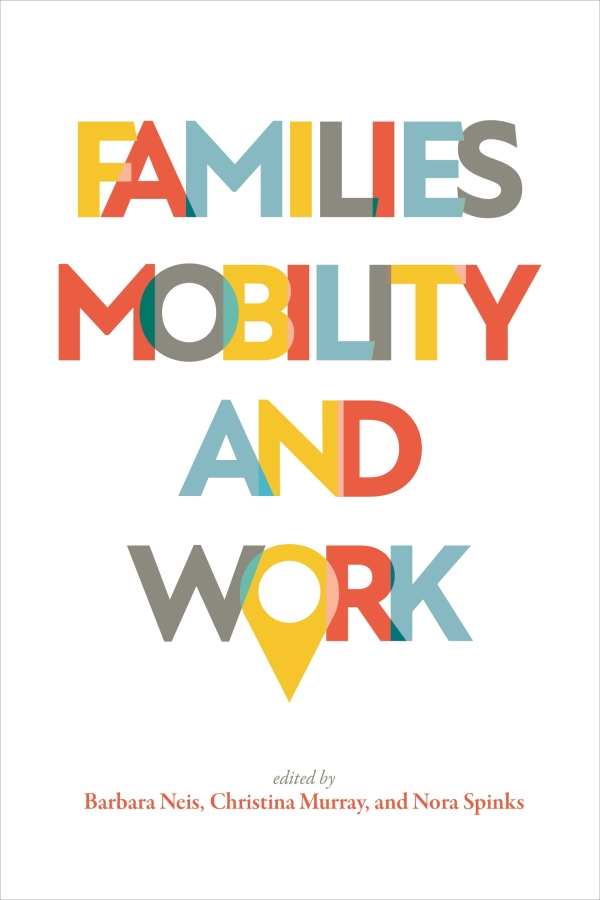 Central to this chapter is a narrative representation of six conversational interviews conducted over seven weeks with one individual, Amber, as part of author Christina Murray's doctoral research in rural Prince Edward Island. That research consisted of similar interviews with four women whose husbands had been working in other provinces over a period of several years. The contribution opens with a brief description of the research objectives and methods that informed the larger research. This is followed by "Amber's Story," where one of the study participants reflects on the evolution of her marriage and family over the 12 years during which her husband, Eddie, had been travelling for work from rural PEI to northern Alberta. He originally left when their children were two and four and was only gone in the winter. Shortly after that, he began working away year-round. At the time of the conversations, the children were 14 and 17 and the son had just spent his first summer working in Alberta with his dad. The story provides an understanding of how labour migration came to permeate Amber's personal and family life. It touches on pivotal research themes such as specific roles and responsibilities, family evolution and transitions, communication and belonging, and marriage and community relations. The contribution concludes with some recommendations arising from the doctoral research for better support for women and families who have loved ones travelling long distances for employment and information on programming implemented in direct response to these recommendations.
About the authors
Christina Murray, BA, RN, PhD, is an Associate Professor with the Faculty of Nursing at the University of Prince Edward Island. Her nursing practice has been grounded in public health and community development. Since 2015, Dr. Murray has been leading a program of interdisciplinary, collaborative narrative research focusing on labour migration and its impact on the health of individuals, families, and communities. She was the principal investigator on the Tale of Two Islands study and the Families, Work and Mobility community outreach project and is currently leading a project focused on grandparents raising their grandchildren on PEI. Dr.  Murray is also the recipient of the Vanier Institute's 2018 Mirabelli-Glossop Award.
Hannah Skelding is passionate about exploring the relationships between social, economic, and environmental systems. Hannah attended McMaster University, where she graduated with a Combined Honours in Arts & Science and Environmental Science. She went on to complete her Master's in Global Affairs through the University of Prince Edward Island and the Universidad Rey Juan Carlos. During her time at UPEI Hannah met Dr. Christina Murray and was exposed to the implications of interprovincial labour mobility. Hannah is currently at the University of Alberta in the Department of Resource Extraction and Environmental Sociology.
Sylvia Barton, PhD, is Professor and Chair of the School of Nursing at the University of Northern British Columbia in Prince George, British Columbia. Throughout her career, she has integrated professional practice, research, teaching, and leadership. Since coming to academia, the focus of this integration has been in three areas: researching health-specific stories and life narratives of human experience, particularly with Indigenous populations; developing innovative change in priority areas of health; and implementing inter-professional clinical teaching and learning models. As a result of her aspirations and goal-oriented stance, she has sought to exhibit excellence through partnership, relevancy, and inspiration.