Highlights from a study about gendered consequences of job loss
March 8, 2023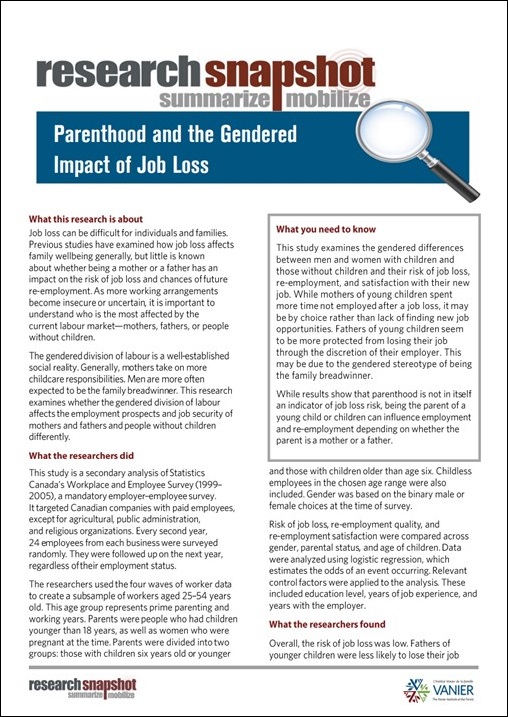 Job loss can be difficult for individuals and families. Previous studies have examined how job loss affects family wellbeing generally, but less is known about whether being a mother or a father has an impact on the risk of job loss and chances of future re-employment.
Using data from Statistics Canada's Workplace and Employee Survey from 1999 to 2005 of workers aged 25 to 54 years old, researchers conducted a secondary analysis to examine the gendered differences between men and women with children and those without children and their risk of job loss, likelihood of re-employment, and satisfaction with their new job.
This research builds on our growing understanding of the Family Work lens of the Vanier Institute's Family Diversities and Wellbeing Framework.
Fuller, S., and Qian, Y. (2022). Parenthood, gender, and the risks and consequences of job loss. Social Forces, 100(4), 1642-1670. https://doi.org/10.1093/sf/soab078